THE PRODUCT
Educators using presentation programs, such as PowerPoint, have access to an on-line library of media assets: graphics, photos, animations, video, audio, and interactivities relevant to the petroleum industry. These can be downloaded and used directly in the presentation program.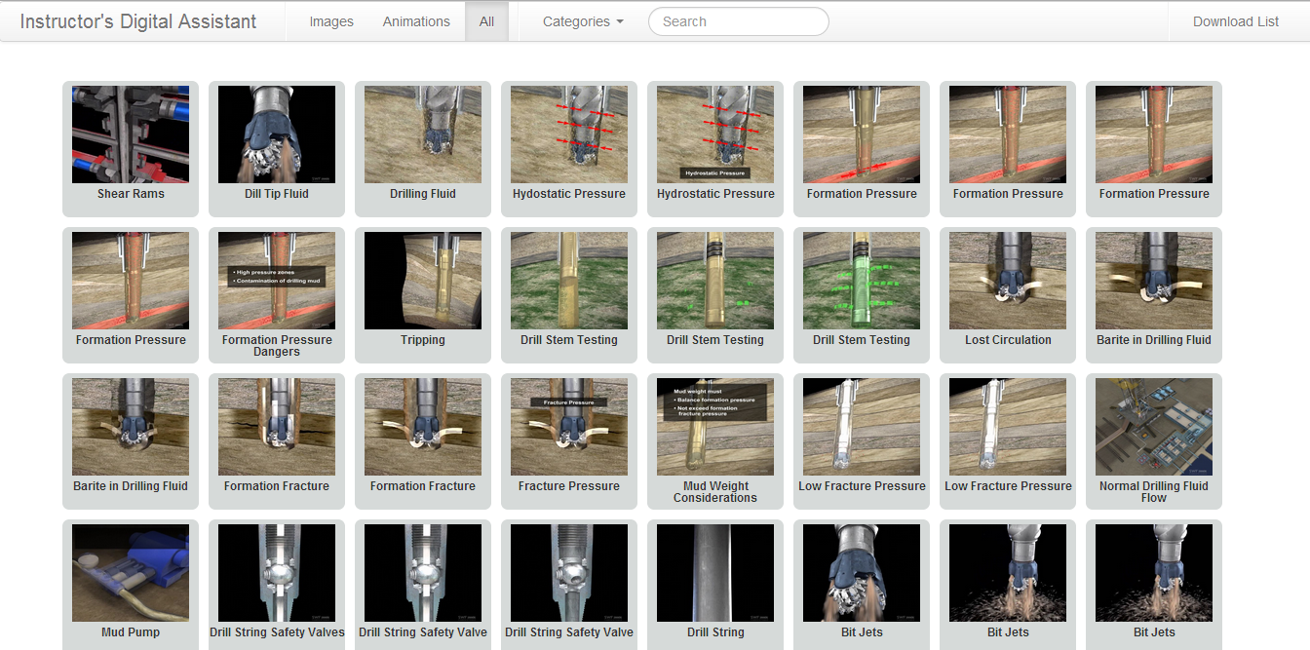 THE SERVICE
Media assets can be modified or created from scratch by our team if multimedia specialists using web-based collaboration tools.
FEATURES & BENEFITS
Imports directly into PowerPoint and other presentation programs
Users can search by keyword or category
The IDA supports a variety of standard formats (.jpg, .avi)
Reduce media asset development costs
Avoid duplication of media efforts
On-line access for wide distribution within organization
No training required
Licensing allows access by all users without overhead
Client-owned media assets can be integrated into the system
IDA CAN BE ADDED TO YOUR SKILLGRID® ACCOUNT
…and opens directly from SkillGRID®
IDA ties directly into your SkillGRID account to provide industry leading multimedia for use in you or your company's presentations and eLearning. Browse over 7,500 high quality images and animations using your SkillGRID account.